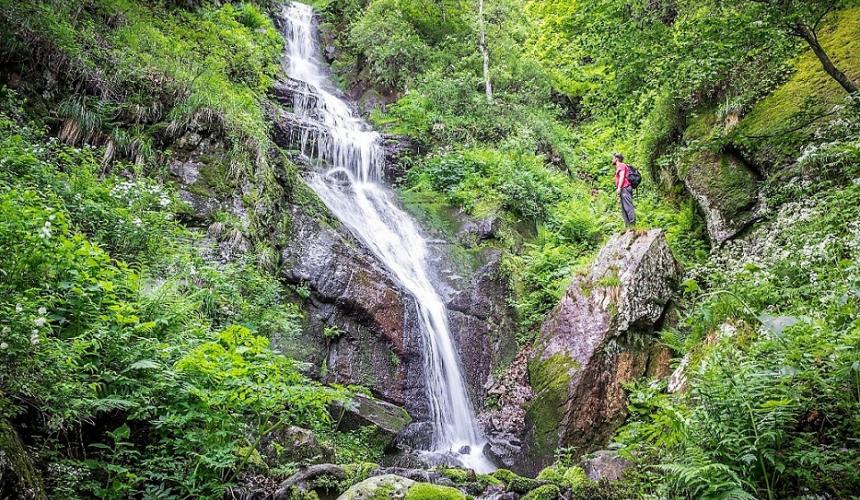 Belgrade, January 28th, 2019 – Yesterday, around 5,000 people took to the streets in Belgrade to protest against the sell-off of the rivers in Serbia, particularly against the planned construction of hundreds of hydropower projects. More than 850 hydropower plants are officially planned in Serbia, about 200 of which within nature reserves such as national parks, nature parks, etc.
With banners such as "We do not give you our rivers!" or "Save our water!" the crowd moved through downtown Belgrade to the seat of government. The organizers – numerous initiatives from across the country – called for a halt to all hydropower projects, especially the so-called small hydropower plants. Approximately 95 percent of the projected plants in Serbia are small hydropower plants – that is power plants with installed turbines of up to 10 megawatts of power. For these plants, water is typically diverted through pipelines, leaving the streams and rivers almost dry.
The dispute over the natural park Stara Planina, a protected area on the border with Bulgaria, became know in all of Serbia. Despite the protection status, authorities granted permission for the construction of 60 small hydropower plants. This led to a huge opposition. Though two of the hydropower plants have been built, another 57 were stopped due to the enormous resistance throughout the country. Most recently, the administrative court cancelled the permit for these projects.
This is a great success for the nature conservation movement, but also for Serbia's democratization process. More and more people in the Balkans are standing up against the sell-off of nature. The "brave women of Kruscica" in Bosnia-Herzegovina, for instance, blocked the access bridge to a power plant construction site for about 500 days and nights. At the end of last year, their resistance paid off as the court ruled that the permits for the construction of two small power plants were granted unlawfully. The women have since vacated the bridge.
"The people of Serbia and other Balkan countries are fed up with the politicians and corrupt systems stealing their rivers and water and then selling it as climate protection. The protest in Belgrade was very motivating for all those who advocate for the protection of the rivers in the Balkans. The Blue Heart of Europe beats between Slovenia and Greece, hosting the most valuable rivers and the most unique biodiversity on the continent. However, 3,000 planned hydropower projects put the entire region at risk", says Ulrich Eichelmann from Riverwatch.
The campaign "Save the Blue Heart of Europe" aims to save this natural treasure. It is a joint initiative by Riverwatch and EuroNatur, together with numerous conservation organizations in the Balkans.
Background information
Contact
Ulrich Eichelmann, Save the Blue Heart campaign coordinator, Riverwatch - ulrich.eichelmann@riverwatch.eu, +43 676 6621512